Experience the unforgettable beauty of this vast and remote wilderness on this 5-hour river adventure. A 130-mile round trip river excursion through Denali State Park and into the nationally registered Wild River Park of "Devil's Gorge" will offer a safe, dry and comfortable way to experience whitewater and you can venture where only few have gone.
---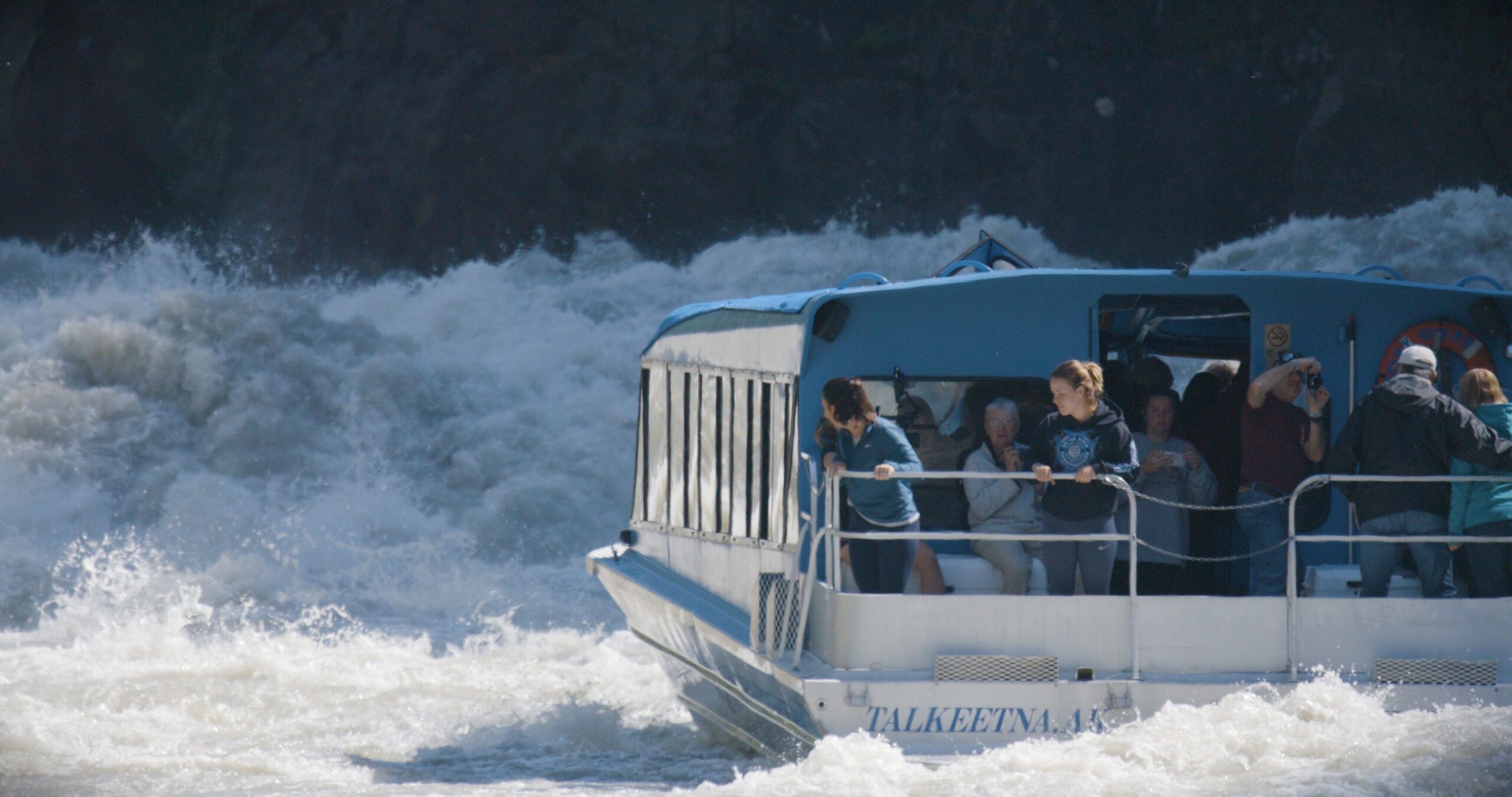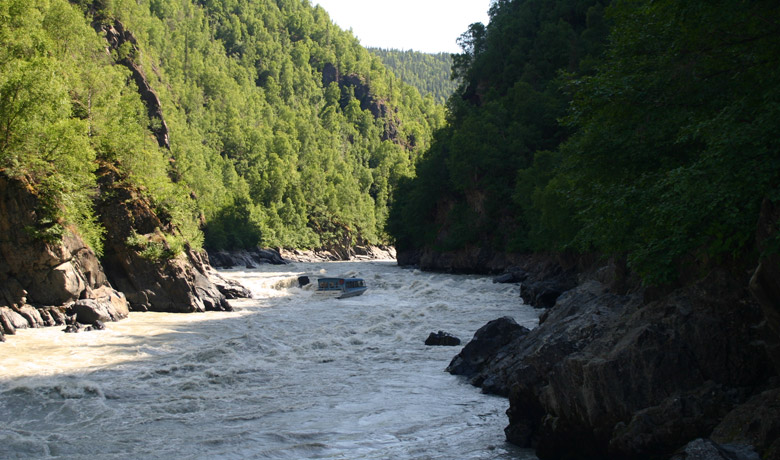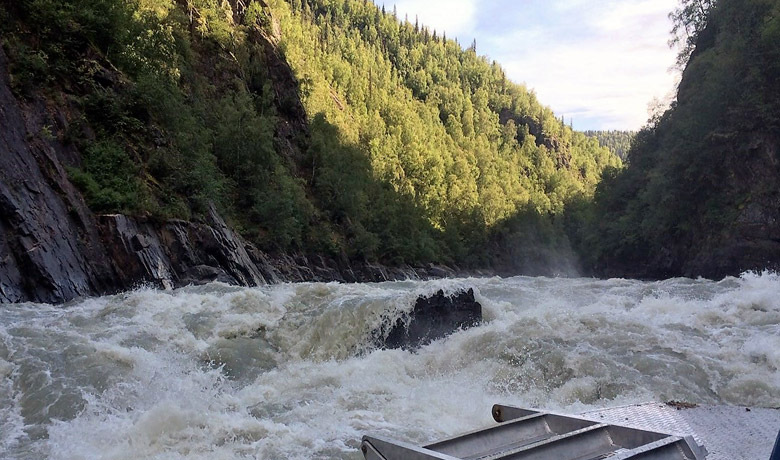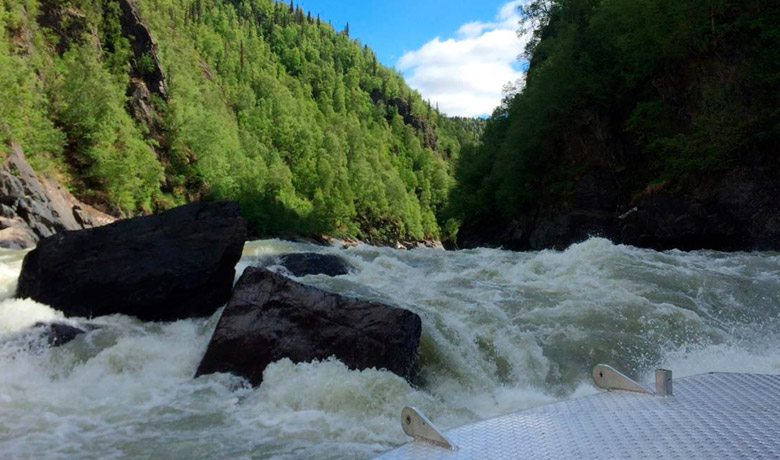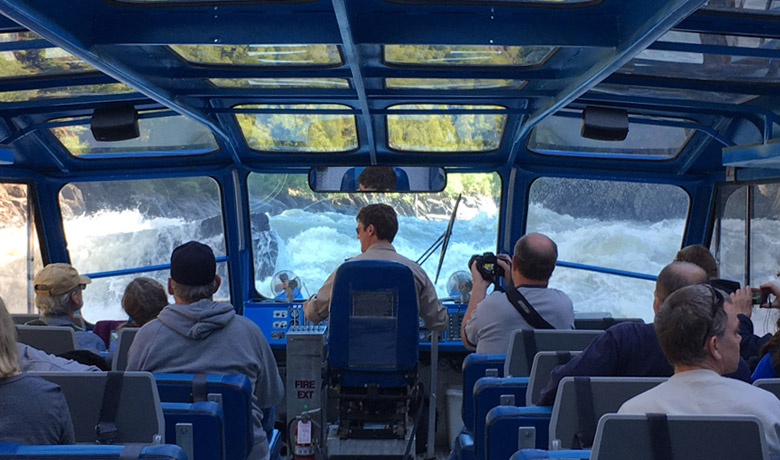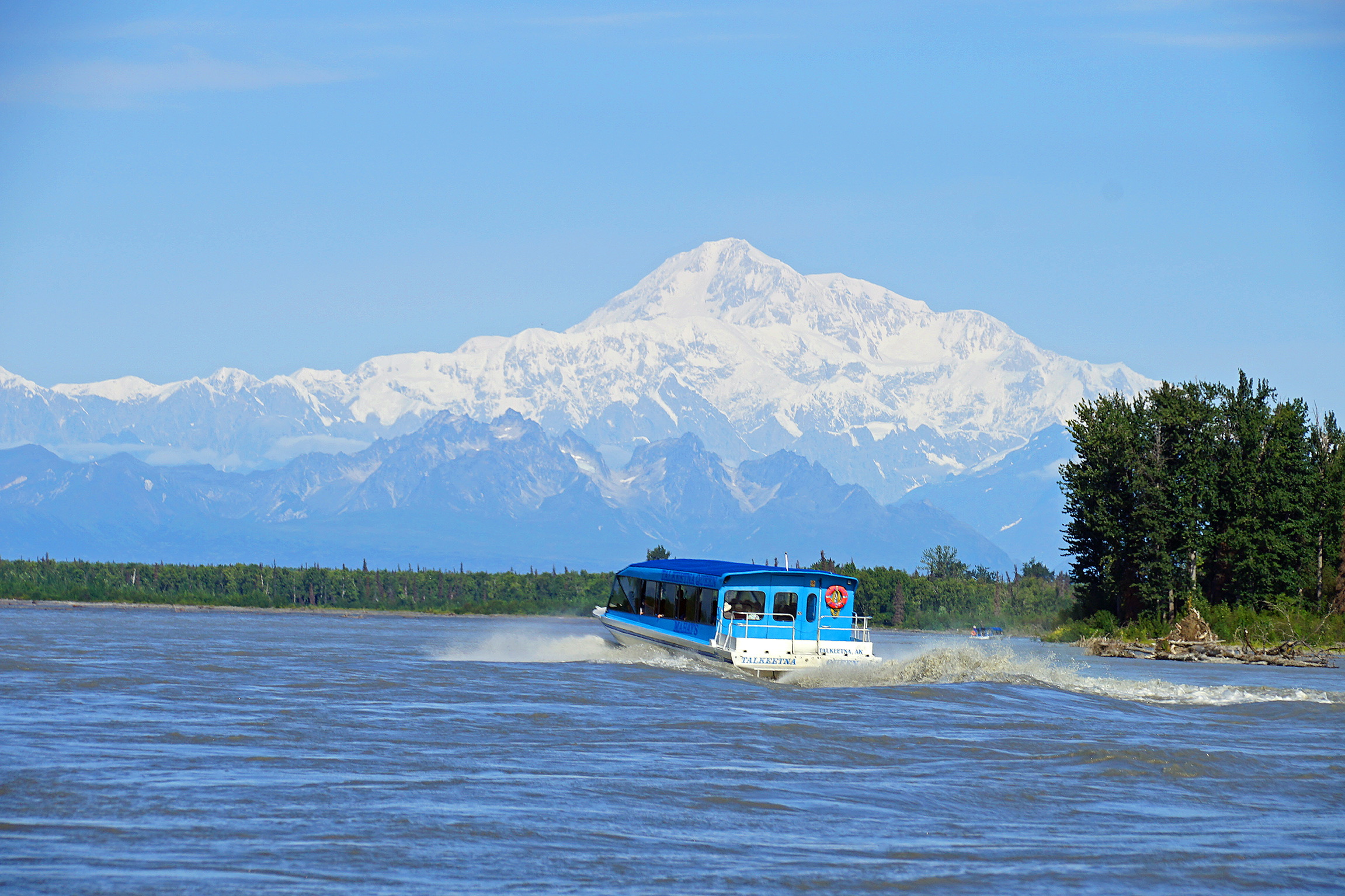 Slide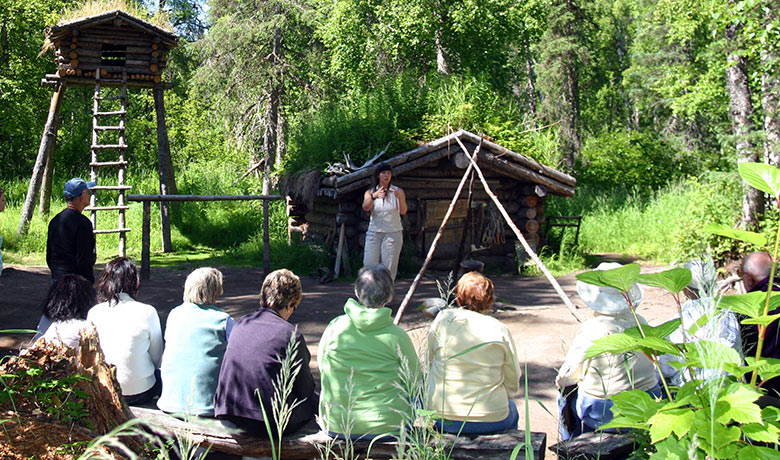 FAC3168C-B3C9-4A2F-8EC5-2CEB98284794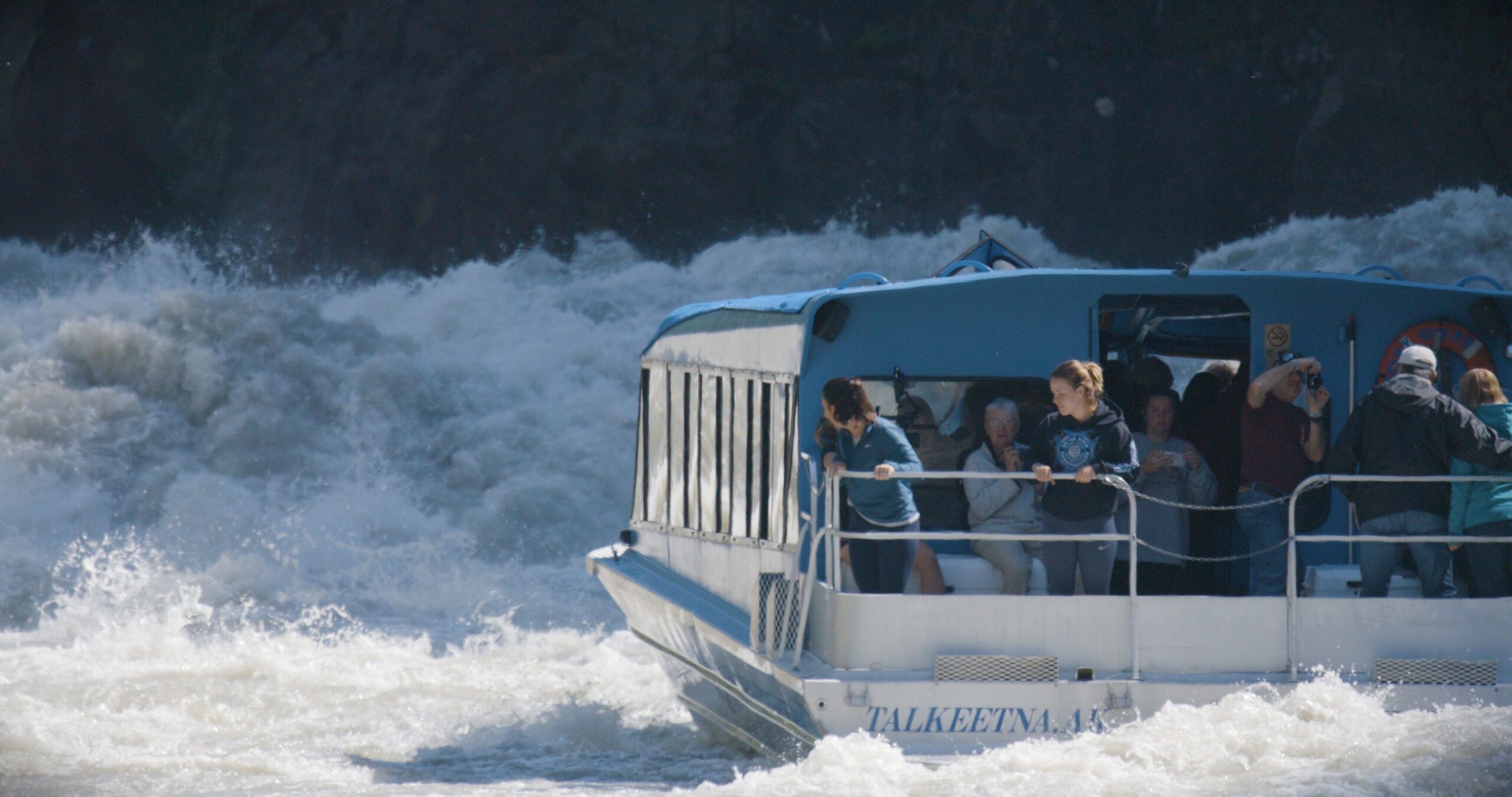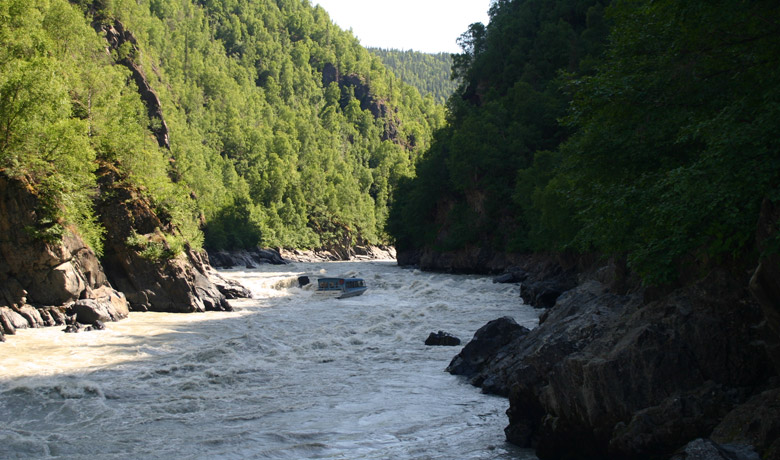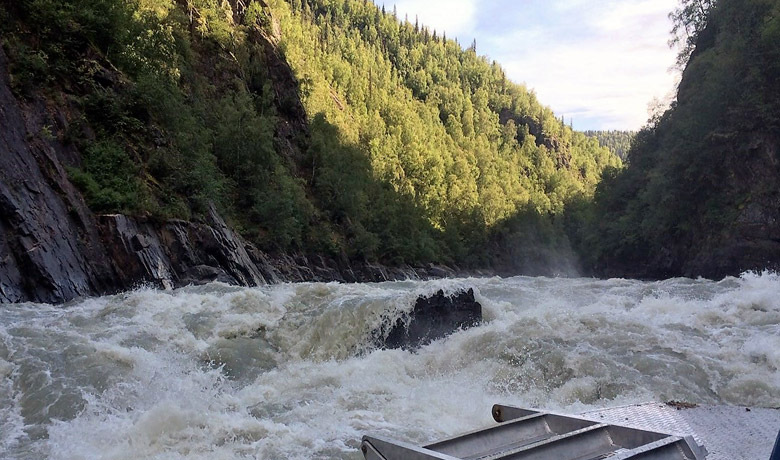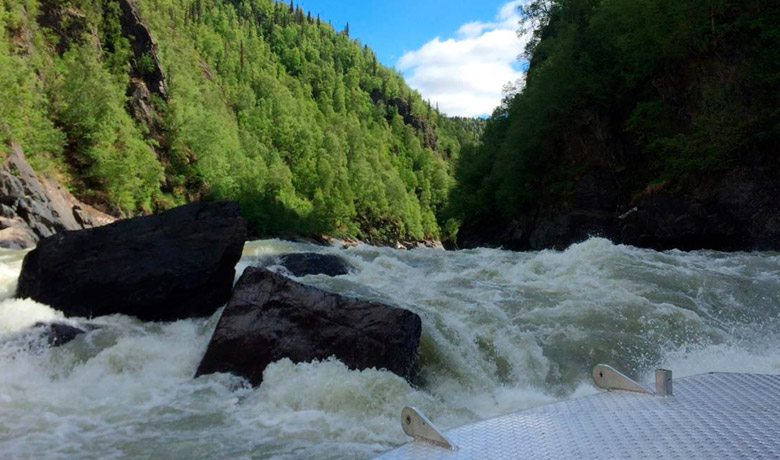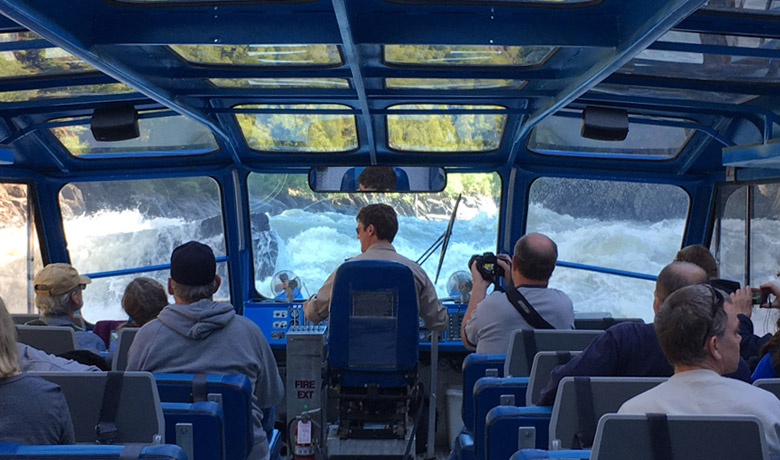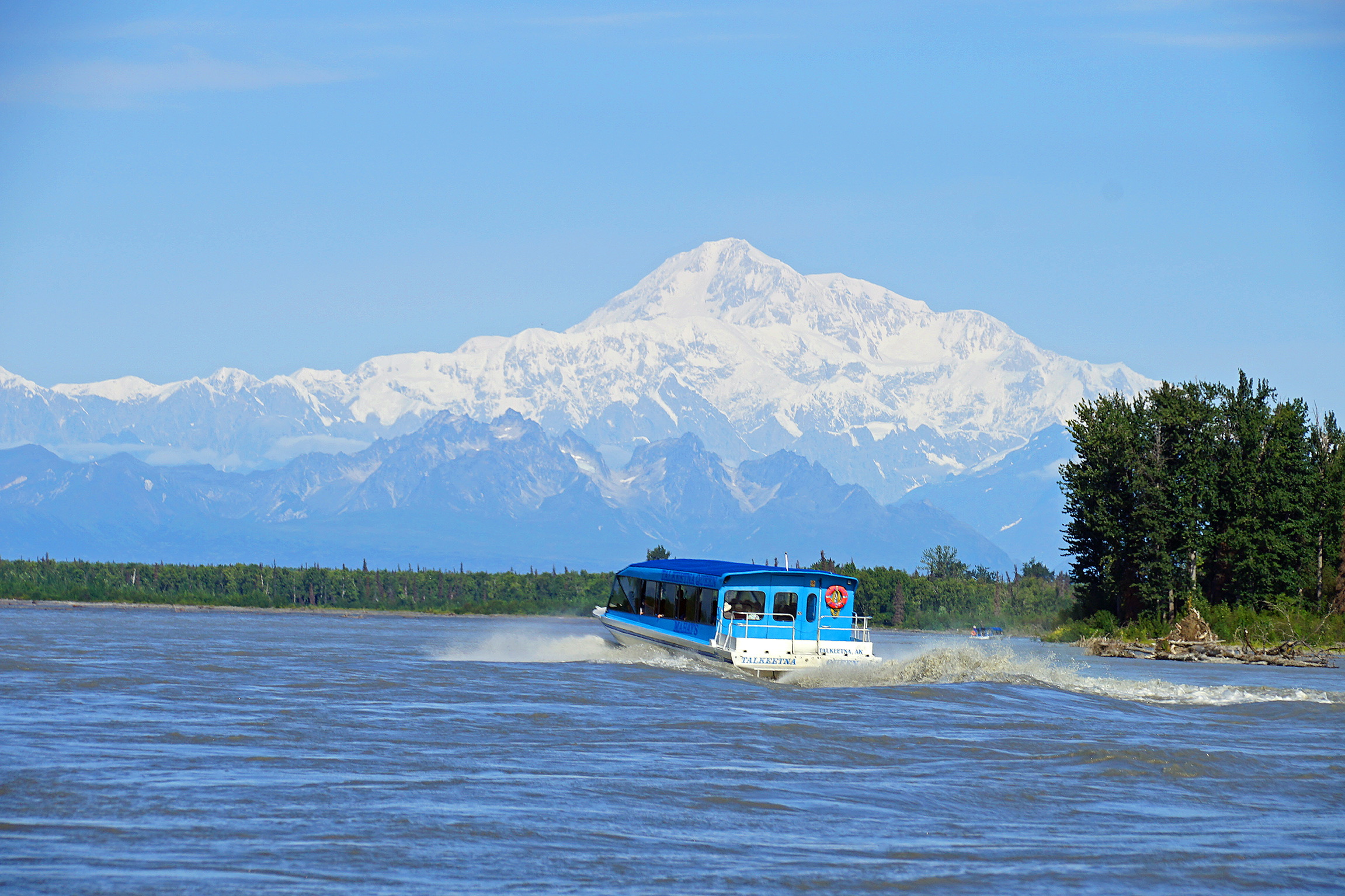 Duration:

5

Pricing:

Adult (13 and older) – $185
Child (2 – 12 years) – $138.75
Infant (under 2) – Free

Availability:

May 25 through September 5

Departures:

Daily at 9:30 a.m.

Additional Information:

If you have your own transportation please let the office know and we can check you in over the phone and will send directions to go right to the dock.

Our minimum for this trip is 20.

Travel Distance: 130 miles
Check in time: 30 minutes before departure

Please dress warmly and wear comfortable walking shoes for the nature walk. Be sure to bring your camera to capture this amazing experience.

Prices are subject to change and a fuel charge may be added.
This is one of our more adventurous trips, designed for those wishing to experience the thrill of the ultimate Alaska river voyage. Along the trip you will stop at our Adventure site for a 1/4-mile nature walk, where you will see how the early settlers of the area lived. The Dena'ina Indians are the earliest native settlers of the area and you will experience the Encampment and see how very basically and rustically they lived barely over 100 years ago. There is also a visit to an authentic trapper's cabin with its original furnishings and view how trappers lived in "Bush" Alaska at the turn of the century. Your experienced guide will display furs from the local area and demonstrate trapping methods.
Naturalists will acquaint you with the wildflowers and plants that grow in abundance along the river system and you will learn about the edible plants that were used by the Native Americans for cooking and medicines and what is still eaten today. As you travel further into the remote Alaskan wilderness along the river you will have ever present opportunities to view nesting bald eagles, beaver activity and salmon and you just might see moose, black bear and grizzly bear roaming the shore, but this isn't designated as a wildlife trip, so there are no guarantees.
Please dress warmly according to the weather. Layer your clothing and wear comfortable walking shoes. Be sure and bring your camera to capture this incredible experience. A quality deli lunch is included in this all day adventure. Stand in the splendor of Denali and the Alaska Range from a spectacular vantage point on the Susitna River!
Folklore, artifacts and majestic scenery at every turn and great adventure combine to make this an unforgettable and exciting Alaska river adventure as Mahay's is the only one to be able to take you into Devil's Canyon while on your Alaskan experience.
Do you have a large group, want a private tour or are a travel agent? See how you can customize this tour.